egy.com suggests following articles
Several of my articles on Garden City were plagiarized word for word by novelist MEKKAWI SAID (winner of the Egyptian State price for literature!!!!) and re-published under his own name in a three-part series in El-Masry El-Youm daily in September 2015.
Cheers to our "talented" literature prize awardee. Your pain his gain !!!
EGY.COM - LANDMARKS - CAIRO - HELIOPOLIS
FERDINAND DE LESSEPS STATUE
The colossal statue of Ferdinand de Lesseps by Emmanuel Frémiet (1824-11/09/1910) was installed at entrance of the Suez Canal at Port Saiid on 17 November 1899 and forcibly removed with TNT on 23 December 1956.
Recently restored thanks to the Paris based Association des Amis du Canal de Suez a.k.a. Friends of Ferdinand de Lesseps, the statue now stands in a small garden of the Port Fouad shipyard awaiting its belated reunification with its original pedestal.
Other works by Frémiet include a statue of Jeanne d'Arc at Place des Pyramides, Paris and an equestrian statue of Emperor Napoleon overlooking Lake Laffrey 30 Km south of Grenoble.
---
Photos courtesy Dr. Rudolf Agstner in Vienna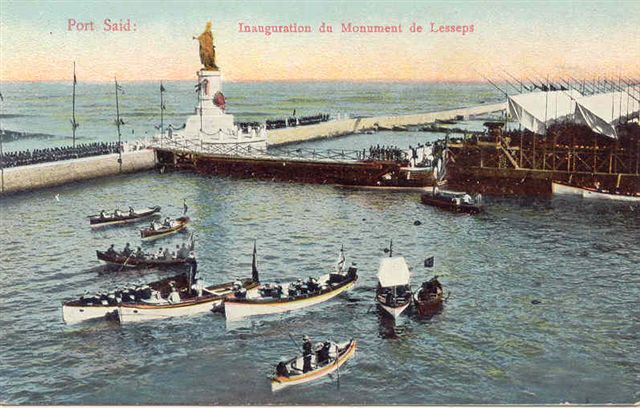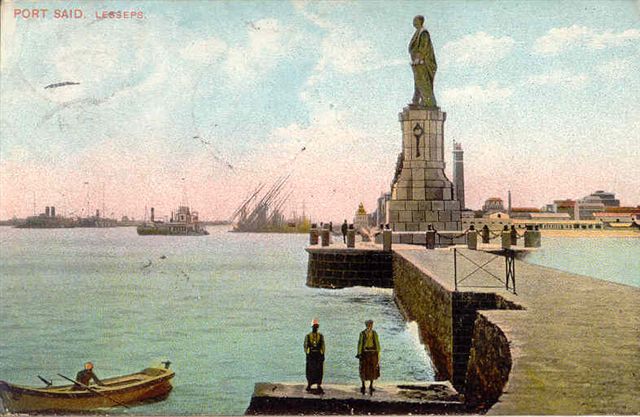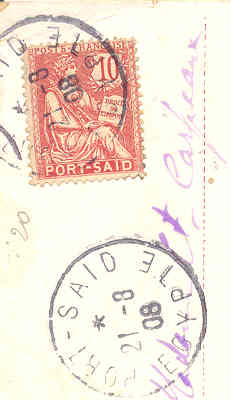 back to Egypt's statues
Email your thoughts to egy.com
© Copyright Samir Raafat
Any commercial use of the data and/or content is prohibited
reproduction of photos from this website strictly forbidden
touts droits reserves