egy.com suggests following articles
Several of my articles on Garden City were plagiarized word for word by novelist MEKKAWI SAID (winner of the Egyptian State price for literature!!!!) and re-published under his own name in a three-part series in El-Masry El-Youm daily in September 2015.
Cheers to our "talented" literature prize awardee. Your pain his gain !!!
EGY.COM - ZAMALEK
Maa'had E l Swisrry


by Samir Raafat
Cairo Times, 1 March 2001
---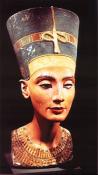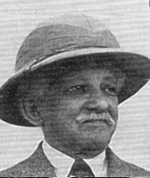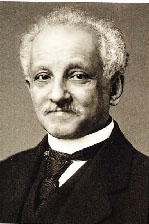 Is it possible that en route to Berlin disguised as broken pieces of pottery, Queen Nefertiti spent a few days on the island of Gezirah-Zamalek?

We shall never know.

Yet we all know how Nerfertiti's portrait-bust was found practically intact on 6 December 1912 in the workshop of Thutmose, an Ancient Egyptian sculptor from Tel al-Amarna, Akhnaton's capital city.

Painted in the most delicate manner, the long-necked queen is adorned for a ceremony with a crown and a large necklace.

So well made, she is virtually alive, imagines her discoverer, the director of the German Orient Society (Deutsche Orient-Gesellschaft). Alive enough so that he could no longer part with her.

"Describing her is useless," he writes the following day. "She must be seen!"

The bust eventually turns up in Berlin and its discoverer decorated by a grateful Kaiser.

Later, in an act of recognition for services rendered to the Vaterland, Borchardt is nominated honorary cultural attache at the German Embassy in Cairo.

The Berlin-born archeologist turned temporary smuggler and sometime diplomat is the legendary Ludwig Borchardt (1864-1938) formerly of No. 13 Maa'had El Swissry Street (ex-Amir Saiid Street), Zamalek.

Listed in a 1910 directory, Herr Borchardt is one of the island's first long-term residents. Recognized as Germanys' leading Egyptologist, Borchardt convinces his government to purchase the next door villa so that together with his own, the German Orient Society becomes one of Gezirah Island's most respected cultural landmarks.
With more discoveries credited to the Society each year, the name Borchardt eventually becomes a household name in the world of Egyptology.
One therefore asks the question as to why a half-century later, neither the German Orient Society nor the Foundation that physically replaced it is attendant in our collective memory.
Another interrogation mark is how these historic premises became al-Maa'had al-Swissry a.k.a. the Swiss Institute for Archaeology and Architecture--hence the name of the street. Why, for instance, was the street not renamed Shari'a Boorkart?
As though by some Pharaoh's curse, three decades of Borchardt-Cairotica are suddenly irrelevant.
Furthermore, the Egyptologist is undeserving of a visible commemorative plaque. A plaque evidencing that the discoverer (ok, part-time smuggler if you will) of the world's most highly recognized bust, spent the best years of his life on Cairo's blessed island.
One must ask if this blatant omission is possible in a country that prides itself as the world's largest depository of ancient relics.
Yet, in all due fairness, we are not alone when turning our backs on Herr Borchardt. At least we can remonstrate he was a smuggler par excellence and that Queen Nefertiti rightfully belongs in the Cairo (or Tel al-Amrarna) and not the Berlin Museum.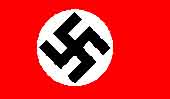 No, the temporary attempts at erasing Borchardt's remembrance started when he went into early retirement.
It was about this time that the German Orient Society closed shop only to re-open as the German Archeological Institute in another part of Zamalek. In 1931, with Professor Herman Junker at the helm (some scholars consider Junker to be Austrian), the latter moved into a new villa situated at No. 5 al-Kamel Mohammed Street, now, the Canadian Ambassador's residence.
The German Institute's new director was Borchardt's former aide and colleague. Both savants had dedicated their lives to the study of the worlds' most ancient civilization. But there was one variance that separated them. In German eyes Borchardt was a Jew and no longer worthy of any association with the Reich's prestigious overseas cultural center.
Never mind that Adolf Hitler was reportedly smitten with Queen Nefertiti. Apparently he mentioned her more than once in his fiery diatribes. In fact, there were rumors that in exchange for Egypt's declared support of the Third Reich, the Fuhrer would return Germany's most visited bust.
Just rumors! After all the BRING BACK NEFERTITI campaign had been going on long before Hitler made it to the world scene. One only has to look at al-Ahram's unceasing and virulent editorials from 1924 onwards.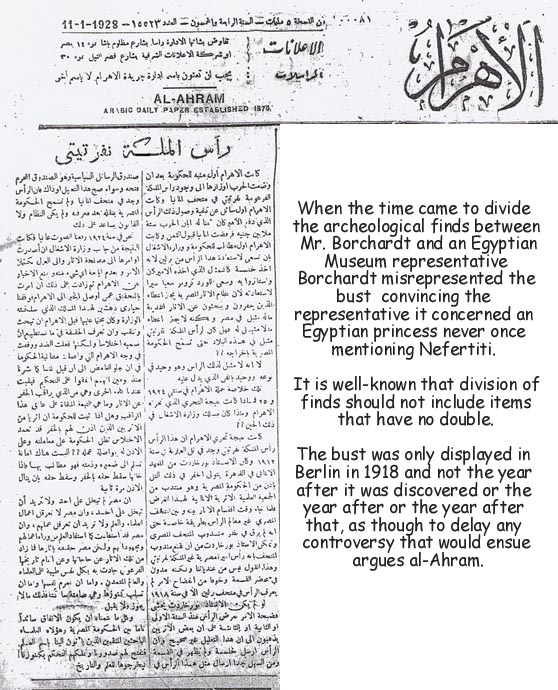 clipping from Cairo's al-Ahram in 1928 echoed in part by The Times of London in 2009 (below)

February 11, 2009
Belrin: Roger Boyles
Secret note reveals how Germany smuggled Queen Nefertiti bust from Egypt

German archaeologists cheated Egyptian customs officers in order to smuggle the 3,400-year-old bust of Queen Nefertiti to Berlin, according to a secret document unearthed in archives. more...

Meanwhile Nazism and Fascism sped on and the former director of the Deutsche Orient-Gesellschaft had fewer oportunities before him; perhaps the rationale behind his decision to create a privately funded Foundation. Married to the wealthy Emilie "Mimi" Ed. Cohen of Frankfurt, money was not an issue and the savant could thus pursue his academic interests unhindered.
As the situation deteriorated in Europe and as anti-Semitism spread among Germanophiles across the world an indignant Mimi Borchardt thought it best to resign from several German associations/guilds of which she had been patroness.
Ill at ease and by now stateless, Ludwig Borchardt's predicament worsened. Fearing for his interests and a lifetime's wealth of research and artifacts, it was time to look around for some form of legal and diplomatic protection. Options were limited so that ultimately, and in typical pre-WW2 fashion, a deal was struck in the Swiss Confederation.

When Professor Borchardt died on 12 August 1938 aged 74 he was still a resident in Switzerland.
Ten years later the Swiss were declared official beneficiaries of his floral estate on the Nile a.k.a. the Ludwig Borchardt Foundation. In 1952 the name of the street fronting the new Swiss Institute was changed from Amir Saiid Street to Maa'had al-Swissry.
Meanwhile Nefertiti is alive and well in Berlin's Aegyptisches Museum having miraculously survived the bombing and looting of the Third Reich hidden firstly in a bunker at the Berlin Zoo and later in salt mines in the Thuringen region.
One question remains however, did the 3,000 year old Queen ever transit in Zamalek?
Reader Comments

ABOVE ARTICLE PROMPTED SEVERAL INDIGNANT COMMENTS MOSTLY FROM GERMAN READERS WHO TOOK OFFENSE TO THE SUGGESTION THAT PROFESSOR BORCHARDT KNOWINGLY 'SMUGGLED' NEFERTITI OUT OF THE COUNTRY. A SAMPLE OF THESE COMMENTS IS PUBLISHED BELOW.

Author of above article wishes to inform his readers that yes, his research can never be 100% accurate or complete. Which is why most of his articles are posted on his website on internet. This gives us all the chance to read, comment, correct and share information relevant to articles dealing with Cairo's architectural landmarks. It is thanks to this kind of e-interaction that we shall eventually get a complete and more accurate picture.

So please feel free to E-mail me your comments and corrections. THEY ARE MOST WELCOME.

---

From: Cornelius von Pilgrim
Date: 9 Oktober 2008

To begin with an answer of the introducing question: No, it is not possible. According to the Antiquities law of that time all finds of the archaeological work were divided between the financing mission/holder of concession and the Egyptian Antiquities Authorities. The division was made on spot, in Tell el-Amarna. The head of the mission (in this case Borchardt) was responsible to divide all finds into two shares and the representative of the Antiquities Departement had to chose one share. Lefebvre chose the share with all inscribed material (stelae) and left the share with all sculptors to the excavator. Afterwards the share of the mission was packed into boxes and sent via railway to Alexandria in order to be shipped to Germany. If there had been a stopover in Cairo the boxes would have been kept in the German Consulate.

As already noted correctly by Mr. Doe, Borchardt was not the Director of the German Oriental Society. He was the Director of the Imperial German Archaeological Institute in Cairo. He was directing the archaeological mission in Amarna, which was a concession of and financed by the German Oriental Society in Berlin.

Borchardt was not nominated, in an act of recognition for his services, honorary cultural attaché at the German Embassy in Cairo. Before he became Director of the newly founded German Archaeological Institute Cairo in 1907, he was the scientific expert at the Imperial General Consulat in Cairo (1899-1907). In recognition of his successful work in Egypt he became the titel Geheimer Regierungsrat in 1913.

House no. 13 was bought by Borchardt in 1903 from Henry Charles Hopkinson, Captain of the British Army, Commander of police in Alexandria. House no. 11 – housing the German Archaeological Institute – was not bought by the German Governement but privately by Borchardt from the Irish citizen S.E. Edward Armstrong Johnson Pacha in 1909.

Unfortunately, there were no further discoveries after 1914. WWI has stopped all excavation work, the concession to work in Amarna was given to the Egypt Exploration Society London. Borchardt returned not before 1923 to Cairo. During the remaining six years of his directorship (until January 1929) he conducted no further excavations and focused work on recording monuments and publication.

Early retirement? Not at all: According to a new German law he had to retire after reaching the age of 65, in January 1929. Junker was a colleague but at no time he was an aide of Borchardt.

The German Institute moved 1931 into a new location (in Sh. Kamel Mohamed) because the former location in Sh. Emir Said belonged to Borchardt personally, and he wished to create his own "Ludwig Borchardt-Institute" there. And so he did. As a financial basis of this Institute he created a foundation in Switzerland in 1931 – two years before the Nazi regime came to power. As he was childless this Institute was his child, he had devoted his life and his fortune to the research of Ancient Egypt.

The rumour of a Nazi support concerning a return of Nefertiti to Egypt is no rumour. In fact, it was Hermann Göring who decided 1933 to offer the bust as a present to King Fuad on the occasion of his royal jubilee. After this present was already officially announced, Hitler, who was not informed about this decision of Göring, cancelled the offer.

Mimi Borchardt resigned from all associations in April 1933. Borchardt was at no moment stateless. He died in Paris when travelling (with his German passport) to London.

There was no "deal" with the Swiss Confederation in the time of Borchardt. As the Ludwig Borchardt-Institute belonged to a Swiss Foundation, the Confederation of Switzerland was obliged to take care on this Swiss property.

Finally, a word about Borchardt as an archaeologist. Actually it is presenting a distorted picture to call him a smuggler. In fact, it was part of his job to arrange aquisitions of antiquities for museums in Germany. As others did for other museums in those days. This was no illegal act, it was according to the Egyptian law in those days. Furthermore, he was the most eminent German Archaeologist in Egypt in those days. He has published 21 books, and more than 150 scientific articles. He was a trained architect and a trained Egyptologist. He initiated the Catalogue Generale of the Egyptian Museum and organised this enormous work for a long time, and published 3 volumes himself. He was the first archaeologist in Egypt at all who recorded architecture properly, and mudbrick architecture in particular, brick by brick. And one should not forget: Without his skilful work in Amarna, the bust of Nefertiti would not have been known to the world….

Mr. Pilgrim is the German-born director of the Swiss Institute in Zamalek
email: pilgrim@soficom.com.eg

---

From: John Doe
Date: Wednesday, February 08, 2006 10:29 PM

Alain Pierre should have told you that Borchardt was not a director of the German Orient Society, instead since August 1907 he was the director of the "Imperial German Institute for Egyptian Archaeology (Altertumskunde)", later "German Archaeological Institute at Cairo". He supervised the excavations of the German Orient Society at Amarna; the society never rented or owned a house in Cairo or anywhere else in Egypt.
Email your thoughts to egy.com
© Copyright Samir Raafat
Any commercial use of the data and/or content is prohibited
reproduction of photos from this website strictly forbidden
touts droits reserves