egy.com suggests following articles
Several of my articles on Garden City were plagiarized word for word by novelist MEKKAWI SAID (winner of the Egyptian State price for literature!!!!) and re-published under his own name in a three-part series in El-Masry El-Youm daily in September 2015.
Cheers to our "talented" literature prize awardee. Your pain his gain !!!
EGY.COM - LANDMARKS - CAIRO - HELIOPOLIS
ALEXANDRIA REDISCOVERED

A book by Jean-Yves Empereur, British Museum Press, 1998, with photos by Stephane Compoint
Reviewed by Samir Raafat for Cairo Times November 12, 1998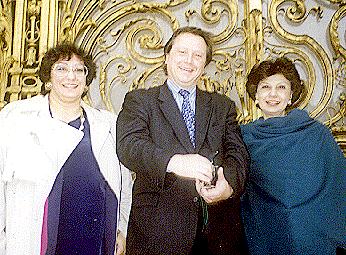 Jean-Yves Empereur, of Pharos light house fame, has just published an exceptional book on Ancient Alexandria. Go out and buy it.
Despite a forthright disclaimer on page 16 that his work is presented neither [as] a guide to the ancient city nor as a historical survey based on its ancient texts, Empereur fools no one. This is an excellently illustrated body of ancient lore which puts most other period guidebooks to shame. Empereur's book flows so nicely, and the detailed picture captions, the survey maps and a genealogical illustration abound with such descriptive nuggets that you ask yourself whether your imagination got the best of you -were there really 253 pages stashed between the handsome book's covers. The end result is that you want to re-discover the city yet again. One suspects the book's title will be used over and over as new intelligence surfaces about this ancient megalopolis which so threatened the power of Rome's Caesers.
Alexandria Rediscovered is also about an archeologist with a mission Empereur, 47, studied classics in his native France and now runs the Center of Alexandria Studies which he founded in 1990. Reading along, one senses his emotional obsession with a city which, as he puts it succinctly, abounds with monuments in suspended animation and for which there are no traces--yet. But he knows they're searching for a proper landing strip. Although time and urbanization are his worse enemies, Empereur'formidable energy is bent on making the best of an irriversible situation.
Alexandria Rediscovered is also about frustrations--the frustrations of Alexandriaphiles from Strabo and St. John Chrysotomos to Schliemann, Hogarth and Empereur, all seeking answers to impossible questions. To begin with, where is the tomb of Alexandria's namesake and founder, Alexander the Great? Where is Cleopatra's opulent court? Where was the Bibliotheca Alexandrina located. Where are the city's cisterns, which rivaled those of Constantinople? While Rome, Athens and Thrace abound with exceptional Hellenistic and Roman monuments, some forming the centerpieces of these historic cities, Alexandria--which had no less--lost them all, some as recently as last century. Even its two Tuthmosis obelisks ended up in London and Manhattan after surviving two millennia at the entrance of the former Caesareum, laments Empereur.
But Alexandria is also a city of cycles. The Hellenistic world's second capital rivaled Rome when Caesar and his successors ruled the earth. Reduced to a wayside village in Ottoman times it resurfaces again with the arrival of Napoleon. Today it is the nation's second capital with 4 million inhabitants. Empereur is therefore optimistic in that sense.
Alexandria's resurgent importance attracted archeological mission from all over the world and as a result every sunrise reveals a new find. Even as the city bursts its walls of yore and as construction drills bore into its heretofore tight-lipped substructure, catacombs are revealed, palaces uncovered, Serapis and Serapeums exposed. Quickly lest they disappear once more, Empereur catalogues them lovingly in his Alexandria Rediscovered.
Empereur's book is also an archeological "how-to" should you need to excavate under water or should you one day accidentally stumble onto a concealed necropolis. Through text, pictures and artists drawings, the reader takes a virtual dive into the sea to retrieve a lost Ptolemaic queen and experiences the author's adventures at one of the world's oldest mand-made underground structures. Ironically, Gabbari is today earmarked for, out of all things, a modern flyover. Just another minor challenge the animated archeologist has to cope with.
---
Picture: L-R Le Petit Palais, Paris, May 1998. Jean-Yves Empereur flanked by Alexandrians Bassna Sadek (consultant) and author-professor Azza Heikal of Paris University.




Email your thoughts to egy.com
© Copyright Samir Raafat
Any commercial use of the data and/or content is prohibited
reproduction of photos from this website strictly forbidden
touts droits reserves