egy.com suggests following articles
EGY.COM - HISTORICA
RANKS, HONORS AND DECORATIONS IN PRE-1952 EGYPT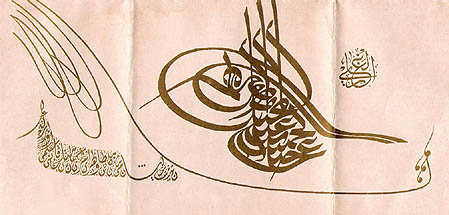 Imperial Ottoman and Egyptian Khedivial seals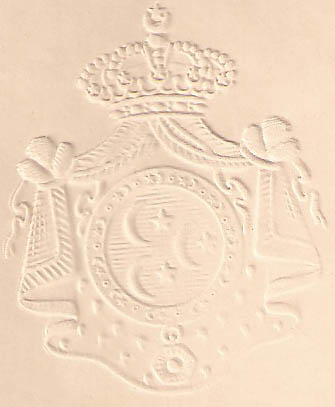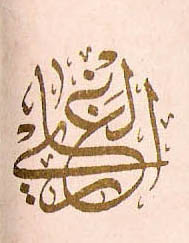 1915 marks the beginning of a new regime in Egypt, one that is no longer part of the now ailing Ottoman Empire waging war against Germany and France. In December 1914 the Khedivate is replaced with a Sultanate.
By the same token Sultan Hussein Kamel (r. 1914-17) replaces his nephew Khedive Abbas Hilmi on Egypt's novel British-made throne.
New civil ranks under the new regime are announced in the "Journal Officiel" of April 1915. These are:

Imitiaz
Ri'asset
Pasha
Bey first class
Bey second class
The Journal goes on to define the ranks. For starters the rank of Imtiaz can only be conferred on Ministers or persons having the rank of Minister, whether exercising their functions of not. This rank may however be conferred upon high officials with a salary of not less that LE 1,750 per annum, for particularly important services or special merit, and to high personages, on condition that their never be more than eight of this category of rank holders at a time. This rank bears with it the tittle of pasha.
Ri'asset is a dignity conferred to persons attaining the rank of Prime Minister. This honor bears with it the title of Hadret Sahib al-Dawla. The holder has the right to keep this order even after he has quitted office. The first prime minister to enjoy this order was Hussein Rouchdi Pasha on 20 June 1915.
The first to enjoy the title of Imtiaz were the members of Hussein Rouchdi's June 1915 government: Ismail Sirry Pasha (Public Works), Ahmed Hilmi Pasha (Agriculture), Youssef Wahba Pasha (Finance), Adly YeKen Pasha (Education), Abdelkhalek Sarwat Pasha (Justice), Ibrahim Fathi Pasha (Awqaff).
The rank of Pasha can only be conferred upon high officials with a salary of not less that LE 1,200 and upon Egyptian notabilities who distinguish themselves by their services to the country.
The rank of Bey first class can only be conferred upon officials whose salary is not less thant LE 564 and the rank of Bey second class upon officials whose salary is not less that LE 420. Both ranks can be conferred on Egyptian notabilities who have rendered services to the country.
The right of conferring grades belongs to the Sultan. Recommendations therefore must be made to the Council of Ministers by no less than a Minister. No rank can be conferred upon an official who has not at least three years' service, and no promotion in grade may be effected until after three years after the first appointment. This does not however apply to officials who are retiring. The above three restrictions do not apply to officials appointed by decree or to officials of the Sultanic court with the exception of those regarding the Imtiaz rank.
Holders of the above ranks will wear regulation uniform at official ceremonies.
By the same token the older Ottoman titles and ranks will no longer be conferred. These were:
Wazirais
Bala
Rumeli Beylerbey
Mirmiran
Mutamayiz
---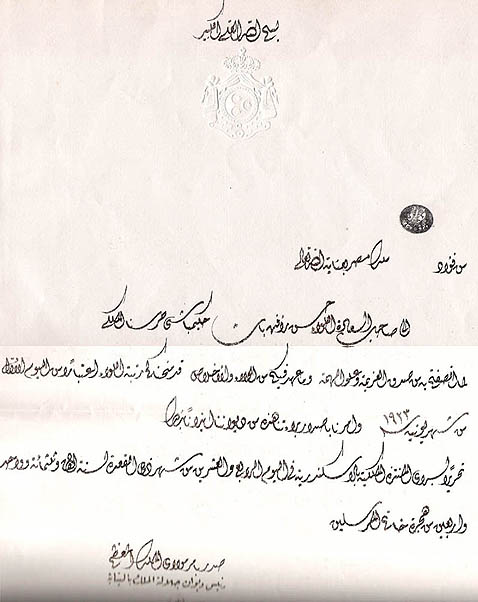 above: example of pasha credential-certificate bestowed at Abdine Palace on 18 June 1923 during King Fouad's reign; military Pasha in full regalia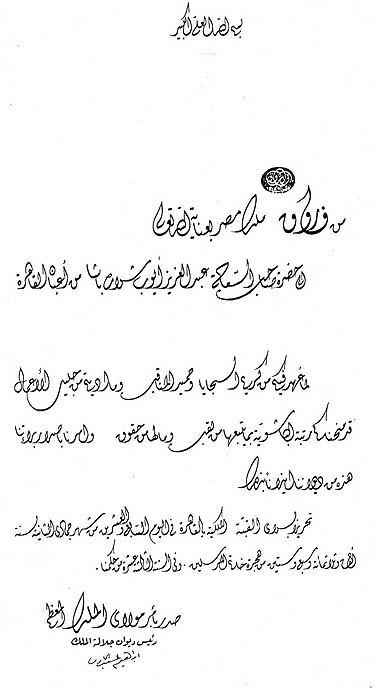 an example of a 6 May 1948 pasha cerificate during the reign of King Farouk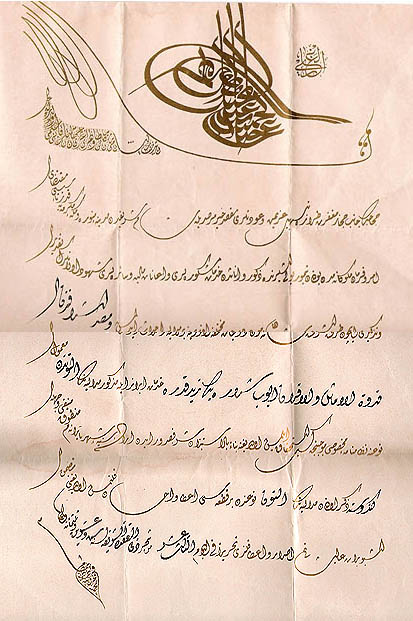 a pre-1915 example of an Ottoman Bey certificate
Between April 1915 and January 1952 about 600 persons were honored with the title of Pasha. Broken down into categories most were civil servants followed by notables most of them wealthy landowners.
There were also those army officers who reached the rank of General--Lewa which carried with it the honorary title of Pasha.
Below are some statistics regarding the number of titles conferred. These are based on a census conducted in 1937 and another one conducted in 1952, just before titles were abolished.
Both the above census DO NOT include persons who had already died when these were conducted. Hence we do not find Prime Ministers Saad Zaghloul Pasha who died in 1926 or Abdelkhalek Sarwat Pasha who died in 1928 or Adly Yeken Pasha who died in 1933. Similarly Prime Minister Ahmed Maher is not mentioned in the census of 1952 since he had already died (assassinated) in 1945. Ditto for Counselor Fouad Anwar Pasha who died sometime between receiving the honor in 1946 and the publication of the 1952 census.
The census also gives the job description/position of the title-holder on the day he received it. Hence Ahmed Abdelwahab Pasha is listed as an undersecretary rather than cabinet minister a post he would occupy a few years later.
Army Generals who automatically carry the honorary title of pasha with their military rank are not included in either census.
---
LEGEND
Out of a total 347 listed in the census of 1937 and 1951 the breakdown was as follows:
1 Armenian
2 Jews
26 Copts
304 Muslims
3 British
3 Sudanese
8 from Greater Syria (includes Palestine, Lebanon and Syria)
---
5 related by marriage to ruling family
72 notables
4 press barons
13 medical profession
9 merchants
4 industrialists
2 financiers
1 contractor
237 statesmen and civil servants
---
PASHA SOBRIQUETS

The 14 pashas who received the honor in May-August 1936 were labeled 'Regency Pashas' their title having been conferred by the Regency Council.
A cash-for-honors sub-category of pashas were derisively called 'Charity Pashas' in view of their acquiring the title against a hefty contribution to benevolent associations patroned by the monarch or advocated by the council of ministers.
A benevolent association in the 1940s aimed at eradicating barefootedness among the destitute. From this cause came the 'Footwear Pashas'.
Because the July 1952 military coup limited their calling to one year, the 39 pashas who received the honor in 1951-2 were decorously dubbed 'Terminal Pashas'.
---
YEAR - NUMBER OF TITLES CONFERRED
1910 1
1947 1
1917 2
1916 3
1918 3
1952 3
1943 4
1920 5
1922 5
1940 5
1950 5
1924 6
1926 7
1931 7
1938 8
1942 8
1915 9
1919 9
1930 9
1921 10
1923 13
1948 13
1945 15
1941 17
1944 17
1925 23
1936 23
1949 23
1946 25
1937 32
1951 36

Note:
Population in Egypt in 1899 estimated at 9.75 million
Population in Egypt in 1915 estimated at 11.2 million
Population in Egypt in 1947 estimated at 19 million
---
detailed list of pashas source: Takweem Asmaa wa Alkaab wa Rotab al-Madania al-Hadeetha; Matabea al-Amiria 1952
---
ORDERS AND DECORATIONS
Mohammed Ali
Order of The Nile (replacing the Khedivial Star of the Nile)
Agricultural Order
Kemal Order (replacing Khedivial Order of Merit)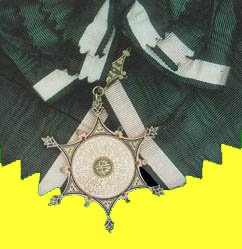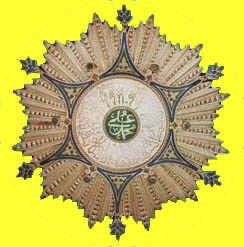 Order Of Mohammed Ali
---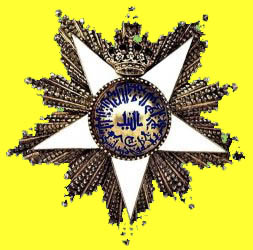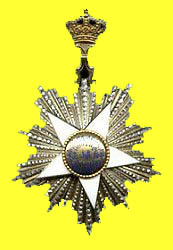 Order of the Nile
---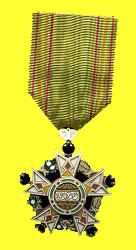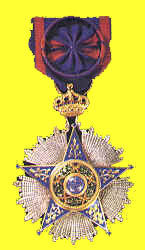 Order Of Agriculture and Order of Ismail
---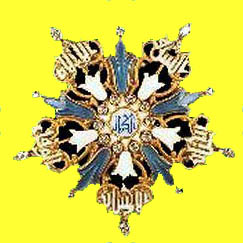 Order of Kamal (virtue)
Email your thoughts to egy.com
© Copyright Samir Raafat
Any commercial use of the data and/or content is prohibited
reproduction of photos from this website strictly forbidden
touts droits reserves