egy.com suggests following articles
EGY.COM - COMMUNITY
EGYPT'S BATTLE OF THE BREWS TELLS ALL

Samir Raafat
Jordan Star, November 13, 1997
Against the backdrop of to Doha or not to Doha ha-ha, an annual dilemma on whether or not to attend the Middle East & North Africa Economic Conference, privileged Cairenes have other things on their minds. For instance, which LE 1,000 per plate charity benefit will they attend --the Laura Bagiotti fashion gala whose proceeds will go to the Red Crescent or the Christian Dior event which is sponsoring another do-gooder. Meanwhile, the celullar-toting businessmen, who 15 years ago were investing in Islamic banks, foundations and organizations, are today playing the Cairo Bourse for all its worth.

Also in the news are 18-hole golf courses and fancy business clubs where annual memberships run from LE 4000 to double that amount. Stealing the headlines last week was the launch of an assembly plant for the LE 300,000 Mercedes car, a sum representing 400 times Egypt's average per capita income. Mercedes follows in the tracks of BMW, the LE 100,000 Opel Vectra and the French Peugeot. Several Asian makes have also appeared in Egypt's expanding industrial parks. Hardly anyone remembers the dreary no-thrills Nasr-Fiat. Like his defunct so-called people's car, Nasser's failed socialism is littered with corpses of best forgotten products.
Another indicator of changing times is the merging Battles of the Brews, an interesting and amusing analysis if there was any, on how Egypt is shifting from imported conservatism to a new era of consumer liberalism the results of which are still to be fathomed.
At the height of Egypt's suffocating affair with conservatism and reactionary politics, Ahram Beverages Company's mainstay 'beera Stella', had all but disappeared from non-touristic places and governorates. Moreover, Stella depots were the occasional targets of fundamentalist-inspired incendiary attacks. The few brave sellers of the malt would regularly hide it from sight especially during the month of Ramadan. Advertising the brew had become a virtual taboo. But now that Egypt's privatization efforts are slowly gravitating towards universality, things are finally starting to change.
When Stella's producer, Ahram Beverages Company (ABC), privatized earlier this year, its share issue was immediately oversubscribed. Even as Asia's stock exchanges were collapsing a few weeks ago, ABC was the hottest trade on Cairo's resuscitated bourse. Partnering with Denmark's Danbrew (Carlsberg), ABC lost no time launching Stella Premium, a new product aimed at shaking the flat out of the malt. The revamped company's sexy advertising blitz went as far as inducing public outlets, which heretofore refused to serve alcoholic beverages, to reconsider their exclusionary policies.
After almost half a century of only one available malt to sip, enjoy, criticize and joke about, Stella is about to receive another gigantic jolt. The beer blast this time comes from the giant Orascom Group owned by the Sawiris family. Besides being into everything you can think of, from real estate developments to Big Macs, computer chips and 15-minute fads, the Sawiris are now going into suds and are presently setting up a LE 100 million joint venture with Lowenbrau. Their proposed brewery will be located in the Red Sea area where five star hotels, motels and holiday villages are mushrooming by the day. The idea is to tap the thousands of booze-thirsty tourists who arrive daily from Europe and the Gulf. ABC meanwhile, plans to open a new manufacturing plant in al-Obbour city near Cairo servicing both the nation's capital and Alexandria. Between them Egypt will not want for liquid gold.
As another mega-investor puts it, "Egypt's new economic era is not for the faint-hearted. Teetotalers best remain at home.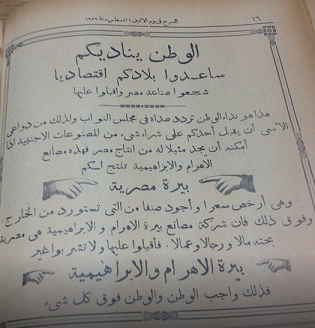 1927 Support Egypt's economy campaign: BUY LOCAL BEER
Email your thoughts to egy.com
© Copyright Samir Raafat
Any commercial use of the data and/or content is prohibited
reproduction of photos from this website strictly forbidden
touts droits reserves