egy.com suggests following articles
EGY.COM - JUDAICA
YITZHAK RABIN'S ASSASSINATION
AND THE HASSAN SABRI STREET MURDERS

AN EXTRAORDINARY SYMMETRY

by Samir Raafat
Egyptian Mail, December 9, 1995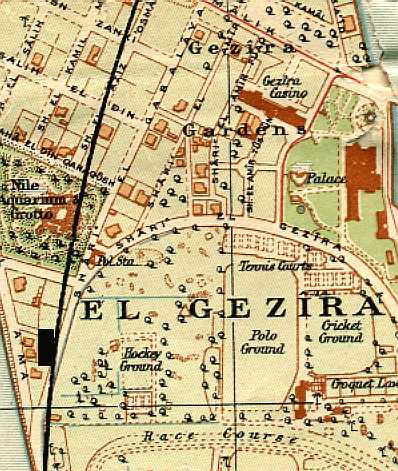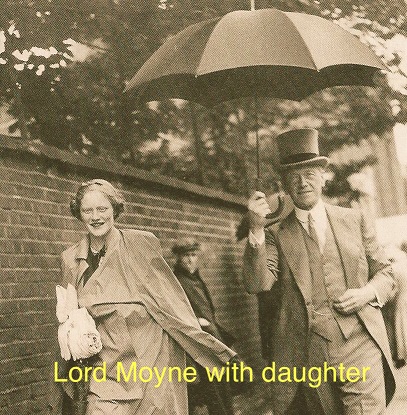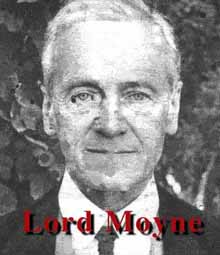 A second dramatic event on Hassan Sabry Street that some Zamalek residents ignore, is the tragic fate that befell an Irish peer who passed away four years after Hassan Sabry Pasha's unexpected death. But this time it had nothing to with a heart attack or old age. The person in question was a healthy 64. His premature death was brought on by cold-blooded murder. The victim's name? Lord Moyne.
An MP for Bury St. Edmunds from 1907-1931, Walter Edward Guinness was raised to a peerage in 1932. The first Baron Moyne occupied the posts of Minister of Agriculture, Colonial Secretary, Leader of the House of Lords and finally Minister of State and British government representative in Cairo.
The scene of the crime was Villa No. 4-6 Hassan Sabry Street belonging to entrepreneur Maurice Ades. Like many prosperous Zamalek residents Ades was quick to cash in on a booming wartime real-estate market renting his villa to eager wartime arrivals. According to Ades's grandson Pierre Hazzan, Ades and his three daughters remained in Zamalek relocating into a nearby apartment building at No. 4 Ibn Zanki Street.
Prior to Moyne, Maurice Ades had leased his Rococo villa to General Sir Archibald Wavell and Brigadier John Marriott. According to Artemis Cooper, author of Cairo During the War, Wavel's wife-Momo Kahn-had "transformed the house adding opulent oak doors and paneling, an assortment of white furniture, large fishbowls full of white flowers, and a sunken bathtub fit for a Roman emperor."
NOVEMBER 6, 1944
There was no Roman emperor at home on 6 November 1944, only the scion of the Guiness Beer empire and his young driver. They had just returned from Grey Pillars in Garden City where Moyne coordinated the British and Allied war efforts in the Middle East from his offices in the handsome three-story building at No. 10 Tolombat Street.
Hidden in the bushes just inside No. 6 Hassan Sabry were two young zealots. Having stalked the place for the past few days, they were familiar with both the surroundings and their intended victim's military-like routine. Any outside interruption was discounted. The quiet neighborhood consisted of a handful of villas and a tiny police complement where Hassan Sabry Streets intersects Gezira. At the worse of times this was manned by a bicycled constable.
For sure the victims never stood a chance. It was over in a matter of seconds. The Right Honorable British Minister and his driver Lance-Corporal Fuller were shot at point blank range as they got out of their official car. No doubt Lord Moyne could have been regarded as a target for political assassination, but the deliberate shooting of the chauffeur was pure murder. Two lives brutally terminated, not at the warfront but on a sleepy Zamalek Sreet, a few meters from Africa's foremost polo and cricket fields.
By the time anyone realized what had happened, the terrorists would have made it safely back to Palestine via a prearranged safe house on the other side of town.
But they didn't.
To their misfortune an out-of-district police constable was unexpectedly passing by on a motorcycle when he overheard gunshots. Sensing something was wrong he instinctively gave chase to two men rushing off on bicycles. The fleeing murderers were overtaken on Fouad Al Awal Bridge (a.k.a. Abou el Ela Bridge, now dismantled).
Confronted with irrefutable evidence neither assassin could deny his guilt. Nevertheless, they argued their case with a logic known only to diehard fanatics: they were carrying out orders from a Zionist terror network operating inside British Mandated Palestine. By finishing off Moyne they were sending a message directly to the highest echelons of the British Foreign Office: "Stop interfering with Jewish immigration into Palestine, or else..."
The two assassins, Eliahou Bet-Zouri and Eliahou Al Hakim, both in their early twenties, were members of the Stern Gang then under the control of Yitzhak Shamir--the same man who would later became Prime Minister of the new state of Israel. They received capital punishment and were subsequently hanged at the insistence of the British government. The Eliahous were buried in an empty corner of the Jewish Cemetery in Bassateen south east of Cairo.
In the days immediately following Lord Moyne's killing, the Eliahous were publicly condemned and in the most categorical terms by mainstream Jewish communities. Ha'aretz, the leading pre-Israel daily described the double-murder as "One of the worse abominations since Zionism began," while the leader of World Zionism, Chaim Weizmann, (afterwards Israel's first president) described the killings as "A far more severe shock and more numbing than that of the death of my own son." In his letter to Churchill, Weizmann wrote "I can hardly find words adequate to express the deep moral indignation and horror which I feel. I know that these feelings are shared by Jewry throughout the world."
Ben Gurion, who would become Israel's first prime minister, went even further than his most diehard Zionist colleagues when he described the killers as traitors to the Jewish people. "The bullet that struck down Lord Moyne was aimed not only at him but at our hearts," wrote another Zionist leader. The Zionist Review meanwhile declared, "The dastardly acts of the Stern Gang are morally indefensible and politically crazy. Murder is alien to the high teachings of Judaism. Thou shall not kill is one of the Ten Commandments."
Precious words confirmed by rabbis everywhere including London's Chief Rabbi Hertz whose communiqué stated that he deemed it his "solemn duty to give expression to the horror and sorrow of every Jew over the dastardly murder of a great public servant, Lord Moyne. The criminals are men crazed by the fiendish butcheries of kith and kin in the human slaughterhouse of Poland."
As the mood changed and Western psyche increasingly imbued with a feeling of collective guilt regarding the atrocities of World War 2, the two terrorists were eventually exonerated. They became the subjects of folk tales, books and poems. For Lord Moyne's assassination rather that stem the tide against the fate of Palestine and the Palestinians had instead hastened Britain's exit from Mandated Palestine.
During a 1975 Egypt-Israel prisoner exchange, President Anwar Al Sadat released the bodies of Eliahou Al Hakim and Eliahou Bet-Zouri to the Israeli government at the latter's request. No sooner had they arrived when the then-Prime Minister, a young general called Yitzhak Rabin, personally gave Moyne's assassins a military funeral of the type usually reserved for men of distinguished valor. Moreover, the Eliahous were buried at Mount Herzl in an area reserved for the nation's eminent citizens.
The Hassan Sabry Street terrorists had become champions in the eyes of the Israeli public.
NOVEMBER 6, 1995
On November 6, 1995 a befuddled world watched another funeral, this time covered live directly from Mount Herzl. The much decorated Israeli Prime Minister Yitzhak Rabin was being laid to rest with full military honors. Two days earlier he had been shot at point blank range by a Jewish zealot, just as he was about to get into his official car.
The slain Rabin joined Lord Moyne's killers 20 years later.
Maybe a lesson had been learned that day with regards to terrorism: What goes around comes around.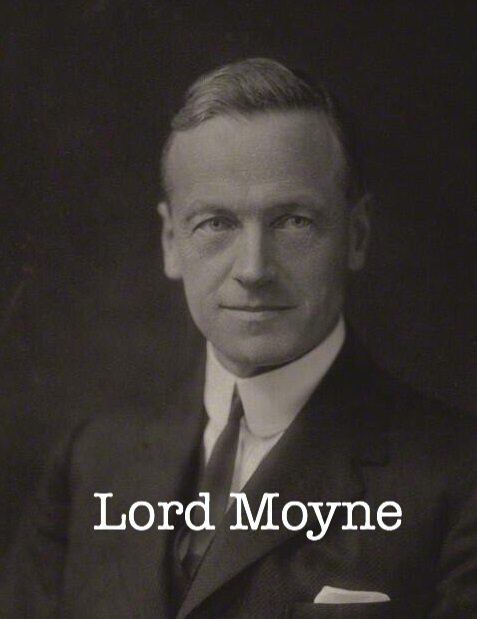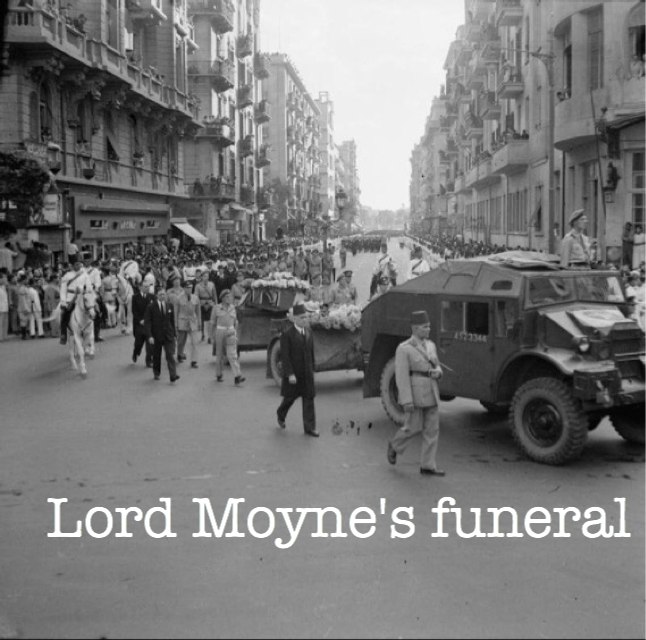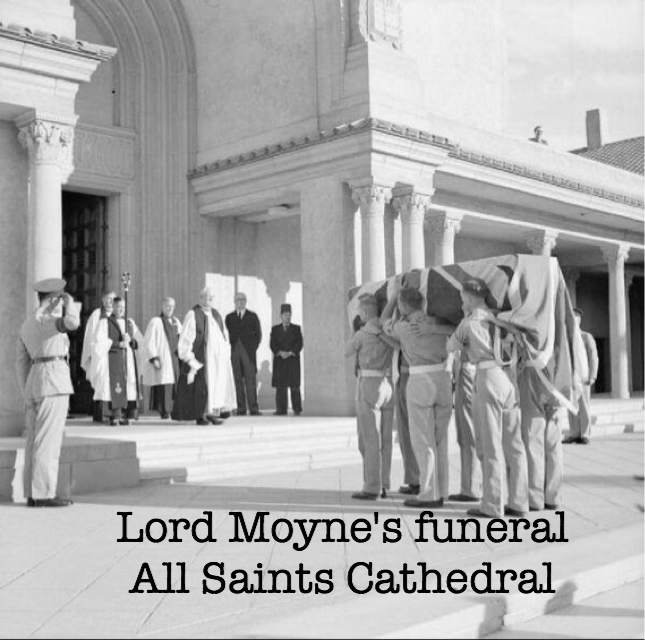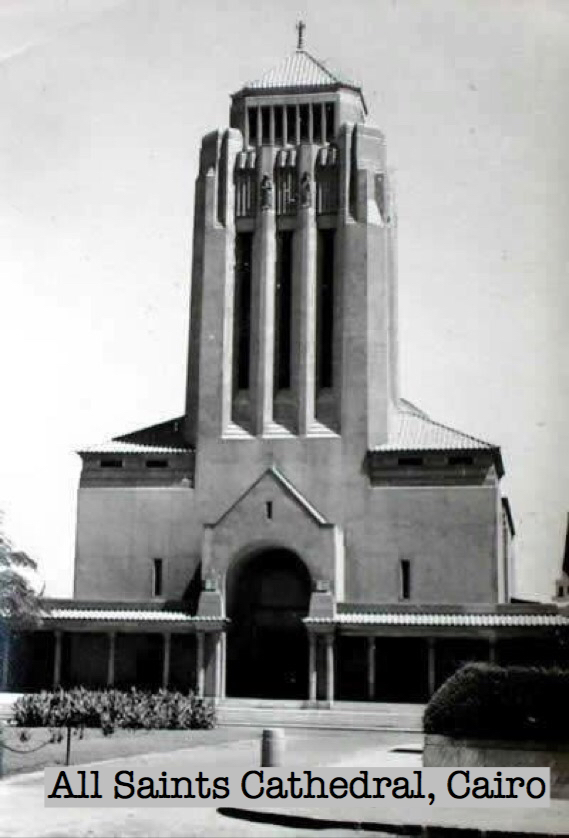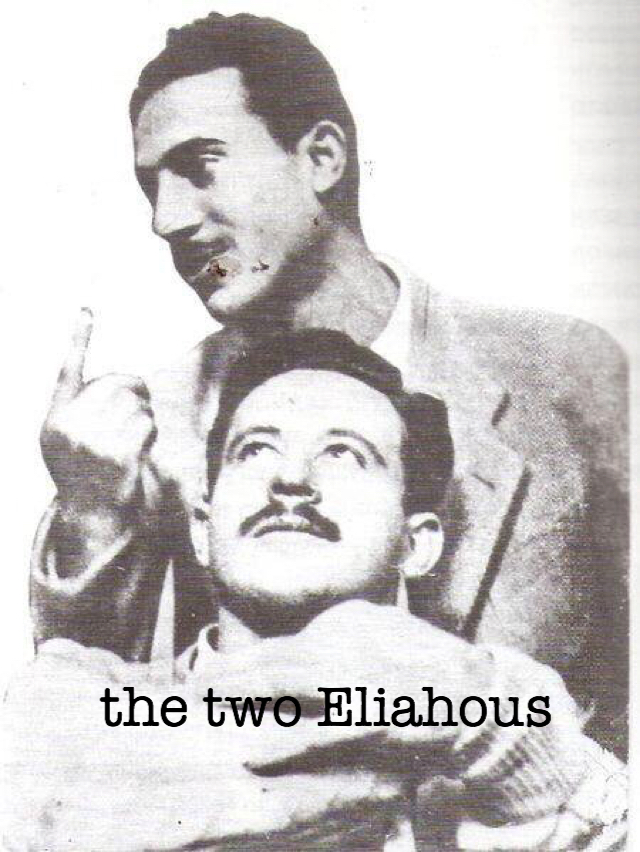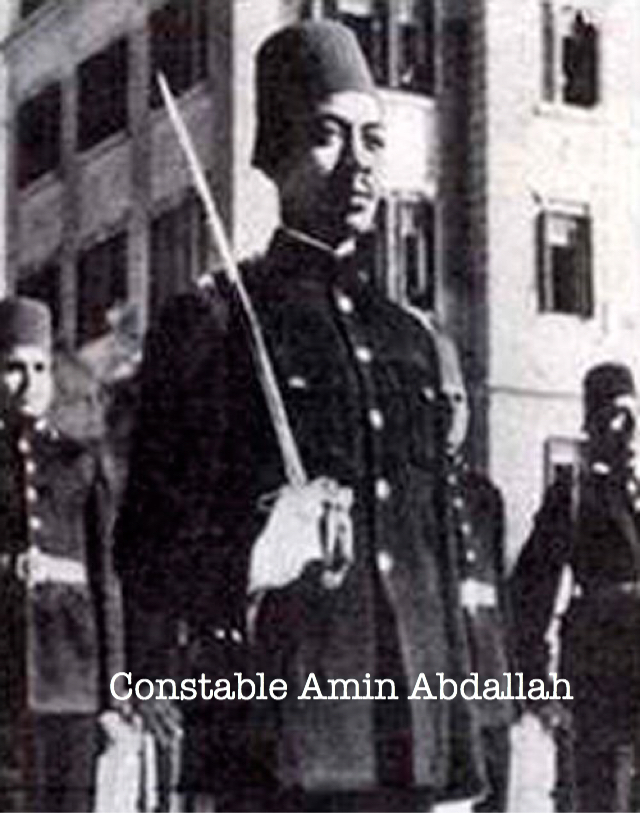 ---
After Lord Moyne's death, Maurice Ades sold the villa to Abdallah Aziz Izzet Bey. Ades died in Egypt in the 1960s.
In the 1970s the house and garden (No. 4&6) made way for two tall buildings. One of them, Al Abd, houses the Four Corners restaurant.
In the back of Lord Moyne's residence, overlooking Bahr al-Aama (the Nile's smaller branch) stands "Embassy Court" an unassuming apartment building whose name evokes Zamalek's colonial past.

---
Subject: Lord Moyne
Date: Tue, 6 Aug 2002 05:21:18 -0400
From:
S.M.Franje
I have recently decided to write some history of the the lives of certain people in my family, as a legacy for my grandchildren.
My mother is one of those people and she certainly led an eventful life. During the war she was stationed in Cairo at the offices of the Minister of State and worked with Fred Thomlinson ? who was, I believe, the Oriental Secretary. My mother would seldom speak about her times during the war but did mention the death of Lord Moyne. He had come into her office and offered her a lift home (she too, lived in Zamalek) but since she had already arranged for my father to collect her, she declined !! Lucky for her that she did. She also mentioned that at the funeral for Lord Moyne she was an official Pallbearer representing the women of the Civil service as she was the top female civil servant in the Middle East.
My mother's name was Margaret Armour Finlay and any information you can give me, or point me in the right direction to try and find out more about Lord Moyne, his funeral, (where,for example, could I get access to Newspaper reports of the the times, ARE there any newspaper records available from then? ) and even information about the British Embassy and Ministry of State in Cairo during the war.
I have just started on my voyage of discovery and am really "green" about knowing how to undertake an investigation such as this one is probably going to be so any pointers would be greatly appreciated.
Yours truly,
Sybolla M. Franje
---
Subject: Lord Moyne
Date: Mon, 21 May 2001 13:11:12 -0400 (EDT)
From:
Genie Trone
I was looking up "Lord Moyne" in the search engines and luckily it led me to your article about "Yitzhak Rabin and the Assassinations on Hassan Sabri Street." I was struck by what wonderful stories you present! Yes, I certainly do love your writings; they are always so charming and full of such wonderfully fascinating details!! Shookran....and keep on writing!! Will be visiting you on egy.com as usual.....
Email your thoughts to egy.com
© Copyright Samir Raafat
Any commercial use of the data and/or content is prohibited
reproduction of photos from this website strictly forbidden
touts droits reserves